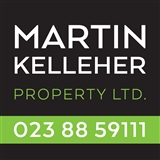 Martin Kelleher Property Ltd.
Faxbridge Roundabout, Clonakilty, West Cork
023 885 9111
info@martinkelleher.ie
PRSA Licence no. 004347
About Martin Kelleher Property Ltd.
Martin Kelleher is a full time member of the Institute of Professional Auctioneers & Valuers, MIPAV, since 1999 and is a qualified BER Assessor since its inception. He formed Martin Kelleher Property Services in February 2010. Martin has 12 years experience of the local property market having previously worked with Lisney, Cork; Sherry Fitzgerald O'Neill, Clonakilty & SWS Property Services, Clonakilty, West Corks largest property firm, where he was Branch Manager. He conservably estimates he has sold in excess of 250 properties in the area. In a business where all you have is your reputation he genuinely tries his best and is enthusiastic and excited about his work. He lives in Clonakilty with his wife Lorraine. Call now on 023 8859111 or 086 8500967.
Our Team of Experts
Martin Kelleher MIPAV (REV) MMCEPI
(023) 885 9111