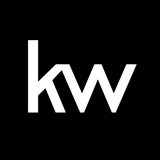 Keller Williams
Unit 7, Leopardstown Business Park, Leopardstown, Dublin 18,
01 217 2960
info@kwireland.com
PRSA Licence no. 04300
About Keller Williams
The KW model is very much in the traditional full-service estate agency arena, believing in super-personal, local service, we just don't have high street branches – we are not a low fee online/hybrid model. We Understand Your Needs Keller Willliams your local property experts are a 100% Irish owned company. Exceeding expectations is our passion. We want to simplify the property industry and want to add that personal touch that so many have forgotten about. With a combined expertise of almost 20 years Keller Williams have a wealth of experience having worked within the property sector on many levels for a long period of time. The goal, from the inception of our business, was to become one of the best in the industry. Now with an experienced sales team and full support staff we are one of the most progressive and proactive teams within the industry. The experience of our team is unrivalled, having worked for some of the most well-known real estate agents in the country we have decided that our goal is to bring this experience for you back to caring. Let us help you find your way home….. Our team will not only offer you a professional service but also a well in-depth knowledge of your area to help you make your decision. To find out more about Keller Williams and how we can help you, contact us today.
Our Team of Experts

Paul Allen
01 217 2960

Danny Byrne
01 217 2960

Juan Senekal
01 217 2960 / 087 3328987

Liam Farragher
091 396420

Marion Earner
01 217 2960 / 085 8646697

Klara Deak
01 217 2960

Paul Denis O'Connor
01 217 2960

Simone Tracey
01 217 2960

John Maguire
01 217 2960