aparto brings student living to new heights at The Loom, opening this September in Dublin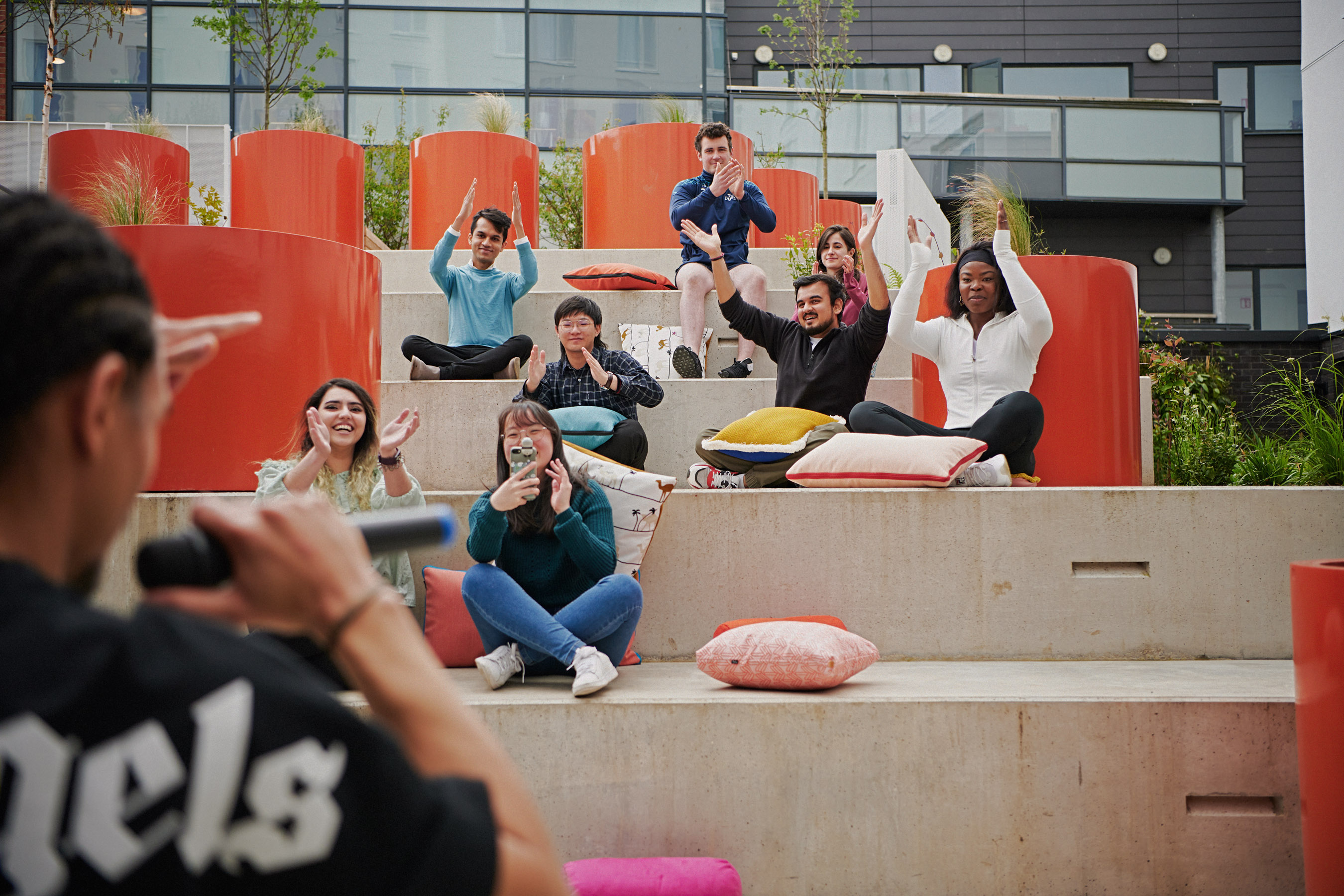 Posted on May 31, 2021 by aparto in
Experience vibrant student accommodation at aparto's brand new student residence, The Loom. Book with confidence, flexible cancellation policy, get up to two weeks free rent and there's a group booking offer.
The Loom, aparto's brand new student residence, will open its spacious, state of the art accommodation to students from far and near this September, on Cork Street, Dublin 8. Students will feel inspired, become part of a thriving community and enjoy living in colourful and versatile surroundings.
Although we're living in uncertain times, aparto wants to ensure that your transition into college life and search for accommodation is as easy as possible this year.
Voted two years in a row as the Best Private Student Halls Provider in NSHS 2019*and 2018*, offering private student ensuite rooms in shared apartments. With residences Binary Hub, Beckett House, Dorset Point, and their brand new residence opening in September– The Loom.
BEDROOM
It's not just 166 comfy ensuite bedrooms on offer at The Loom. Students will be welcomed by a friendly team and enjoy unwinding in a plethora of contemporary indoor and outdoor landscaped spaces. Each aparto residence is an award-winning destination where students are supported, encouraged, and made to feel at home.