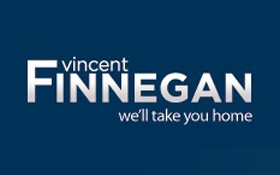 Vincent Finnegan Valuations
Unit 6, Joe Daly House, Dundrum Road, Dundrum, Dublin 14
Phone: 01 298 1129
Fax: 2964166
Email
About Vincent Finnegan Valuations
Vincent Finnegan Ltd. have a comprehensive range of services within our valuations department.

We provide detailed valuation reports of Residential and Commercial properties for tax, mortgage, court and probate purposes.

We provide Mortgage Valuations for ALL LENDING INSTITUTIONS including: AIB, Bank of Ireland, EBS, Irish Nationwide Building Society, KBC Homeloans, National Irish Bank, Permanent TSB, Start Mortgages & Ulster Bank, etc.

For further information contact the Valuation Manager, Mr. Declan Ryan on 01-2984685 or fill out contact form below.
Contact Vincent Finnegan Valuations