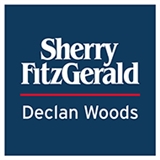 No. 35 Cathedral Road, Cavan, Cavan Town, Co. Cavan
€127,000
- 8 Bed For Sale
Edited 6 months ago
Description
This property presents an excellent investment opportunity, given its proximity to Cavan Institute which is a mere 200 metres away. It also presents a rare opportunity to acquire a home within 200 metres of the town centre.Located in what was traditionally one of the more desirable Cavan town locations, Cathedral road as the name suggests is convenient to the Cathedral and of course Cavan town centre.
Features
Originally a large 4 bedroom semi with garage, it has under gone some transformation and additions. The property now consists of a 6 bedroom semi-detached and a completely self sufficient 2 bedroom apartment.
Accommodation
Kitchen/Diner:   19'6 x 8'Kitchen units fitted
Utility:   13'4 x 5'4used by house and apartment, plumbed for washing machine, houses both oil and gas burners.
W.C:  5'6 x 2'3Fully tiled
Living Room/Study:  23'5 x 11'1Fireplace
Sitting Room:  16'5 x 12'10marble fireplace, bay window
Contact Agent
Is This Your Property?
Upgrade To Premium Ad »
Interested in this Residential Property
?
Contact the Estate Agent about: No. 35 Cathedral Road, Cavan, Cavan Town, Co. Cavan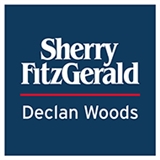 Unit 4, The Plaza, College Street, Co. Cavan
Phone: 0868199911 / 0494380038
* Denotes Not Full Market Price
† Denotes Price is Ex. VAT
Although every effort has been taken to ensure the accuracy, completeness and reliability of the information provided, MyHome.ie assumes no responsibility for the accuracy of the price register data nor the previously for sale properties matches.
Declan Woods Auctioneers & Estate Agent...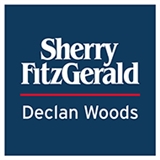 Unit 4, The Plaza, College Street, Co. Cavan
Tel: 0868199911 / 0494380038
Contact the Agent:
Email
Call
More properties from this Agent
Mortgages
Found an ideal home? Check out the permanent tsb Mortgage Centre.
Lending criteria, terms and conditions apply.
Enquire Now
permanent tsb p.l.c is regulated by the Central Bank of Ireland.
Services In This Area