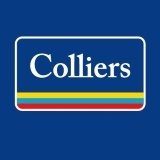 Kilcooley Abbey , Thurles, Co. Tipperary
Sold
- 7 Bed Country House
Edited 2 years ago
Description
An important intact estate with an imposing 18th century mansion, five staff houses, outbuildings (all requiring updating), the ruins of historic Kilcooley Abbey and the freehold title to approximately 1,170 acres of which 950 acres is leased to Coillte, the balance being woodland and farmland. The estate virtually encompassed by a high stone wall is only 5.5 miles off the M8 Dublin to Cork road, 3 miles from Urlingford and only a little over an hour's drive from Dublin and Cork.

THE LANDS
Of the 1,170 acres, Coillte were granted a 150 year lease from 1934 (72 years remaining). It is a condition of the lease that on expiry the lands must be returned to a proper agricultural state prior to being handed back. Of the remaining 220 acres, about 180 acres is good grassland, the balance is in fine woodland, avenues, grounds around the house and there is also a 5 acre ornamental lake with boathouse.


STAFF HOUSES
There are in all five lodges/houses on the property. At the entrance there are two lodges, one with four rooms which is derelict, the other a modern structure with three bedrooms, living room,kitchen and bathroom. This is in need of repair. House 3, a two storey house which requires minor works in
order to be rentable. It has an entrance porch, kitchen, sitting room, dining room, four bedrooms and two bathrooms. House 4, a part cut stone two storey house which has been upgraded, it has a sitting room, dining room, kitchen, four bedrooms and a bathroom. House 5, a modern prefabricated bungalow with a living/dining room, kitchen, three bedrooms and a bathroom.

OUTBUILDINGS
Beyond the house are extensive ranges of outbuildings of various ages and condition, including old cattle wintering units and lying in space, barns, open fronted machinery sheds. The original quadrangular courtyard is generally in very poor repair, however, two sides still retain the lines of original loose boxes.

COURTYARDS
On either side the house are two small courtyards with lean-to storage, small coach house and stores.
Contact Agent
Accommodation
Granite steps flanked by carved granite balustrade's, topped with four seated bears leading to
Reception Hall (11.2m x 4.5m), a grand hall in the old tradition, rising to two levels with gallery on all sides, parquet flooring, part timber panelled walls and a feature carved wood chimney piece. Ornate cornice work and feature central domed cupola.

Morning Room (7.7m x 6.5m) with polished timbered floor, part carved wood panelled walls, bay window and a feature corner fireplace with elaborate carved wood chimney piece.

Kitchen Wing which houses the main kitchen, staff rooms and ancillary stores, including Kitchen (6.5m x 4.5m) with high ceiling. Staff Sitting Room (6.5m x 4m) fireplace with marble columned mantelpiece. Staff Dining Room (4.9m x 3.9m) Stone cantilevered staircase to upper level. To the rear of the house there are three interconnecting reception rooms, facing south and west and overlooking the Abbey.

Reception Room 1 (5.5m x 5.1m) with bay window, fireplace with columned black marble mantelpiece, connecting door to

Reception Room 2 (9m x 6.5m), this delightful room was in Victorian times divided, but as it forms the main reception room of the house it is shown as one room. It has a polished timber floor, very fine cornicing, attractive white carved marble mantelpiece and French doors opening to granite steps, which lead to the west facing gardens, door to

Reception Room 3 (5.5m x 5.2m), fireplace with columned black marble mantelpiece and bay window.

Stairs Hall (7.2m x 3.6m) with stone flagged floor and impressive stone cantilevered staircase, rising to the first floor.

Library (8m x 6.2m), part carved wood timber panelling with carved wood mantelpiece. Extensive carved wood book casing and cupboards. Fine ceiling rose and ornate cornice work. Bay window and door to main reception hall.

FIRST FLOOR
Bedroom 1 (6.4m x 4.1m), fireplace with columned grey marble mantelpiece, ensuite bathroom with bath, wc and washbasin.

Bedroom 2 (5.5m x 4m (av)), fireplace with columned grey marble mantelpiece, ensuite bathroom with bath, wc and washbasin.
Spacious galleried landing with circular domed cupola overlooking reception hall.

Bedroom 3 (5.5m x 4.5m (av)), fireplace with columned black marble mantelpiece, ensuite bathroom with bath with shower, wc and washbasin.

Bedroom 4 (5.5m x 4.5m (av)), fireplace with black columned marble mantelpiece, ensuite bathroom with bath with shower, wc and washbasin.

SEMI BASEMENT
A bright semi basement runs under the entire length of the house and includes the former kitchens, food preparation areas, staff bedrooms, wine cellars and additional accommodation.

NORTH WING
With connecting door from the main stairs hall and also with separate access, the north wing can form an integral part of the house or alternatively can act as a self-contained unit with entrance hall.

Room 1 (5m x 5m) with corner fireplace.

Room 2 (6.6m x 5.2m), fireplace with grey marble mantelpiece.

Room 3 (6.7m x 5.2m), fireplace with 18th century grey mantelpiece and ceiling with fine
plasterwork.

UPPER SECTION OF KITCHEN WING
Connects to main house at first floor. Children's area with 3 bedrooms, 3 bathrooms and a nanny's bedroom. Staircase to lower level.
Contact Agent
Directions
From Dublin take the M8, Cork motorway. Take exit 4, sign Urlingford and Kilkenny, follow signs at roundabouts and continue into Urlingford. At the
end of the main street turn left, sign fethard 32 km, continue on this road (ignore Fethard turning) , the property is on the left after 3 miles. There is a right of way up the main avenue to the Church of Ireland church and to the ruins of Kilcooley Abbey.
Contact Agent
Viewing Details
By appointment only
Interested in this Residential Property
?
Contact the Estate Agent about: Kilcooley Abbey , Thurles, Co. Tipperary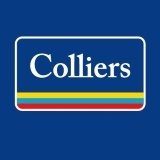 Negotiator: Marcus Magnier - Director

Hambleden House, 19-26 Lower Pembroke Street, Dublin 2,
Phone: 01 6333700
Fax: 01 6715156
Licence: 001223
* Denotes Not Full Market Price
† Denotes Price is Ex. VAT
Although every effort has been taken to ensure the accuracy, completeness and reliability of the information provided, MyHome.ie assumes no responsibility for the accuracy of the price register data nor the previously for sale properties matches.
Colliers International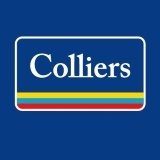 Hambleden House, 19-26 Lower Pembroke Street, Dublin 2,
Tel: 01 6333700
Fax: 01 6715156
Contact the Agent:
Email
Call
More properties from this Agent
Services In This Area