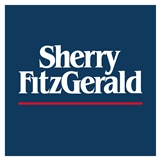 Furness House, Naas, County Kildare
€3,000,000
- 9 Bed Country House 1394 m² / 15005 ft² For Sale
Edited yesterday
Description
A hidden Georgian Estate in the heart of thoroughbred Ireland, set on private parklands and only 19 miles from Dublin City Centre.

Set in the rolling countryside of County Kildare on some 34 acres, Furness is the most wonderful boutique estate and a haven of peace and tranquillity.

Furness was originally built in c.1740 for Richard Nevill, and attributed by the Knight of Glin to architect Francis Bindon. From c.1780 onwards, Richard Nevill MP, great-nephew of the builder of the house carried out various additions and alterations, such as adding the north and south wings and the dining room.

Steeped in history, and standing as a wonderful example of Georgian architecture, Furness boasts well-proportioned and elegant reception rooms that have retained their many period features.

Furness is a wonderful house for entertaining with both the drawing and dining rooms of particular note. With 9 principal bedrooms in the main house, the guest accommodation in the north and south wings as well as the Apple House, there is ample accommodation for a large number of family members, guests and staff.

Less than a 30 minute drive from Dublin, Furness is a haven of peace and tranquillity situated in some 34 acres of marvellous parkland.

The current owners acquired Furness in 1993 and are only the fifth family to inhabit the estate in its 270 year history.

For further information please contact David Ashmore on 01-2376308 or email david.ashmore@sherryfitz.ie
Viewing Information
Strictly by appointment with Sherry FitzGerald Country Homes Farms/Estates on 01 237 6300
BER Details
BER: Exempt
BER No:
Performance Indicator:
Interested in this Residential Property
?
Contact the Estate Agent about: Furness House, Naas, County Kildare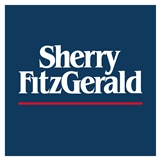 164 Shelbourne Road, Ballsbridge, Dublin 4
Phone: 01 2698888
Fax: 01 2376399
Licence: 002183
* Denotes Not Full Market Price
† Denotes Price is Ex. VAT
Although every effort has been taken to ensure the accuracy, completeness and reliability of the information provided, MyHome.ie assumes no responsibility for the accuracy of the price register data nor the previously for sale properties matches.
Sherry FitzGerald Ballsbridge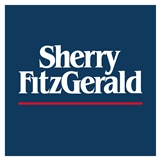 164 Shelbourne Road, Ballsbridge, Dublin 4
Tel: 01 2698888
Fax: 01 2376399
Contact the Agent:
Email
Call
More properties from this Agent
Mortgages
Wherever you're thinking of buying, an AIB Mortgage could make it happen!
Find out more about our range of Mortgage Options
Enquire Now
Lending criteria, terms and conditions apply. Credit facilities are subject to repayment capacity and financial status and are not available to persons under 18 years of age. Allied Irish Banks p.l.c. is regulated by the Central Bank of Ireland
WARNING: Your home is at risk if you do not keep up payments on a mortgage or other loan secured on it.
Services In This Area